Hello! Okay so I don't normally talk about this on my blog, but I thought it would be fun to do something different. This tag was adapted to blogs by Sam @ Fictionally Sam and I was tagged by one of my favourite people, Kelly, over @ Struggling Bookaholic to participate in it! So thank you to both of them, you should definitely check out the content over on their blogs as well 🙂
1. Favorite shows?
Alright, I'm going to be super basic with this right off the bat and say that Friends is definitely up there. Watching it just feels like being rolled up in a blanket burrito in bed – comforting, warm, and really stupidly funny. Some other shows I love are How I Met Your Mother, Queer Eye, RuPaul's Drag Race, Black Mirror, Nailed It, This is Us, and How to Get Away with Murder.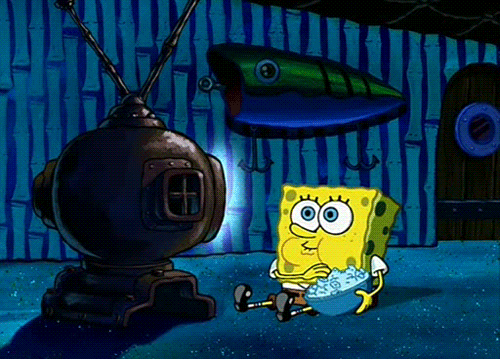 2. Favorite genre?
I like sitcoms a lot! I really enjoy following a story-line and becoming attached to characters and how they develop as the seasons progress. I also really like drama – especially if it has a criminal or sci-fi theme to it.
3. Least favorite show?
I can't even think of what my least favourite show is. If I'm not feeling something, I usually stop watching it before it has a chance to develop into something I hate. I kind of just allow myself to become indifferent to it, which is probably why I can't think of any examples right now.
4. Most re-watched show/favorite show to binge watch?
Although I haven't re-watched it the whole way through chronologically more than once, I like watching random episodes of Friends. My favourite shows to binge watch though are usually reality shows like Are You the One? or RuPaul's Drag Race – something where each season is its own separate thing that's super light and entertaining where I don't have to focus too much.
5. Do you prefer watching things week-by-week or binge-watching?
Binge watching for sure because watching an episode week-by-week sometimes starts to feel like a chore and I stress myself out thinking about having to watch it in time for the following week. I would rather watch TV at my leisure
6. Favorite television characters?
Monica and Chandler from Friends; Barney from How I Met Your Mother; Annalise Keating from How to Get Away with Murder; Will from Fresh Prince of Bel-Air. 
7. Favorite television ships?
Marshall and Lily from How I Met Your Mother; Jesse and Becky from Full House; Cory and Topanga from Boy Meets World and others that I can't say because I think they would be spoilers for people if they are currently/decided to watch those shows.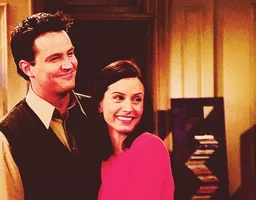 8. Show you could never get into?
There was a lot of hype around this show at the time that I tried getting into it, but I could never get into Suits. I don't even remember there being anything wrong with it, I just remember having very little interest in continuing after a few episodes so I never watched again.
9. Show you fell out of love with?
I wouldn't say I fell out of love with it because if I picked it back up again, I know I would enjoy it, but my answer for this one is Nashville. At the time, I knew that some very serious plot moves were on the horizon that I didn't want to see happen, so I stalled for as long as I could until I eventually stopped watching altogether (oops), but I would still recommend it as an awesome drama.
10. Cancelled too soon?
Thankfully I've never really had a problem with this because most of the shows I get into have been around for a while prior and have a foreseeable closure.
11. Guilty pleasure show?
Nailed It has been a guilty pleasure show for a while. It's about amateur bakers trying to replicate really intricate desserts and it is hilarious!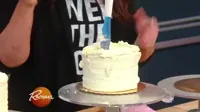 12. What are you currently watching?
Right now I am watching Queer Eye, slowly making my way through Season 3 through a film of tears.
I'm not going to tag anyone because I just wanted to do it for fun, but if you do want to participate feel free to ping back my post so I can check your answers out!
– Catherine
Let's connect! Goodreads | Twitter
---