Hello! It feels like it has been forever since I have actually sat down to write a post for this blog, so I thought I would get back into it by trying something new. Top Ten Tuesday is a weekly meme hosted by That Artsy Reader Girl. This week's prompt is to write about  10 books that have sensory memories attached to them for me.
This book is about a baby bird that is born while their mother is away trying to find food for it. The bird keeps going up to different animals asking if they are its mother because it doesn't know where she is. I remember my mom reading this to me so many times as a child and I look back on it as such a cute story, especially for someone just learning how to read on their own.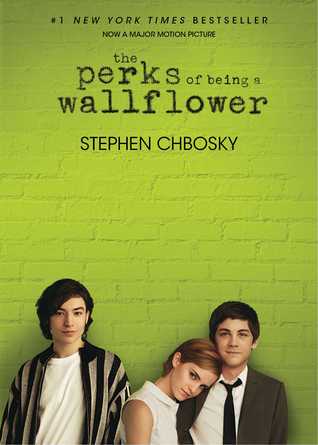 There was a point in time when I didn't read that much, but this book was an exception. Usually I prefer original covers, but I remember seeing this and having to read it before watching the movie and being so in love with Logan Lerman.
When I had braces, my orthodontist's office had this jar with some sort of candy (so ironic) for Halloween that you could guess the amount of inside to win a prize. Long story short, I won a gift card to Chapters—a bookstore in Canada—and I bought this book with it. I think this is the first book I read with really big Young Adult themes so I will always remember it.
In grade 5, my class read this book. It is about a Sikh living in small-town British Columbia who is the first Sikh to try out for the hockey team. It touches upon themes such as racism, discrimination, and bullying and I remember being so upset that people actually treat others this way. Definitely an eyeopener.
As my first high school read, and also my first Shakespeare read, I can't not add Romeo and Juliet to this list.
I read this twice in school. Although I remember it being a little tough to get through the language, I did really enjoy it. I took an English class in summer school to get ahead, and when I think of that summer I think of The Great Gatsby.
I cannot, for the life of me, remember what the Madison Finn books are about, but I remember spending weekends in my room reading them all. The cover art kind of reminds me of Angela Anaconda (I really want to re-watch that show now!).
Not this book specifically, but the whole Goosebumps series was a major part of my childhood. I am totally scared of the dark, scary movies, etc. but I also love creepy things like this. If I am not mistaken, my first introduction to Goosebumps books was in grade 4 when my teacher used to make us sit on the carpet while she would sit in front of us reading a few chapters a day. From that point on, I would always ask my parents for the books from the Scholastic flyer we could order from every month at school (I wonder if this is a thing specific to where I live or if other people got to do that at school?).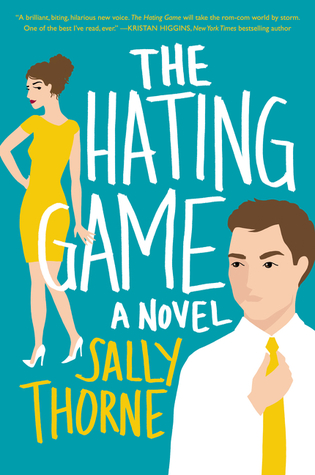 The Hating Game was one of the first books I read when I started reading as a hobby again. The story is really swoon-worthy, I will probably read it again soon!
My childhood best friend and I were obsessed with this series and I will always think of her and our memories when I see it 🙂
Wow, that was fun! Totally going to participate in more of these in the future. I honestly expected a lot more of them to be childhood books but I actually have a good mix from many different points in my life.
Do any of these books resonate with anyone else? What are some of your top sensory reading memory books? I'd love to know!
Catherine
---