Thank you to Angelica @ The Book Cover Girls for tagging me in this!  This tag was created by Rendz @ Reading with Rendz and I think it is such a good idea considering all the excitement surrounding the World Cup right now. Go check out their blogs when you get a chance!!
Rules!
Link back to this post so I can read all your wonderful answers!
Answer the questions the best that you can!
Tag a few friends at the end to keep this tag going!
 Have fun!
Time for kick off!!!
Let the Flags Fly
Wave them high and proudly!!! Look at all the fun colours!!!
A Book from your World Cup Competing Country/ the Country that You Want to Win!
Unfortunately neither of my teams made it to the world cup this year (Canada & Italy) so I'm going to go for another team, Sweden, who are currently surprising me!
A Man Called Ove by J.C. Cervantes
This book is on my TBR. It's about a grumpy old man who basically the whole neighborhood dislikes, but he has a very sad past that made him turn cold that no one knows about. Then, he gets new neighbors, a family that welcomes him as their own into their lives and you see Ove's walls begin to break down. I watched the movie, which is in Swedish, and it was absolutely beautiful. Usually I wouldn't feel compelled to read a book after I know what happens from the movie (I like doing things the other way around) but I think this one is worth it.
It's The Beautiful Game
Football! Soccer! Beautiful! Whatever you call it!
A book with a pretty cover / A book that features soccer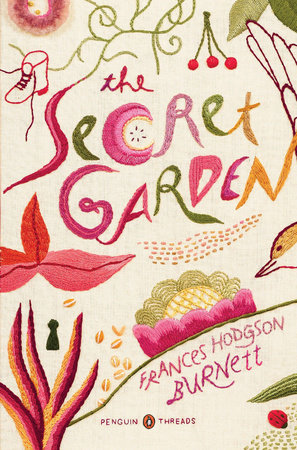 The Secret Garden by Frances Hodgson Burnett
This cover edition is so beautiful to me. It looks like it was embroidered directly onto the page, and the colour scheme is so simple but elegant.
Ferocious Fans
Face paint! Big signs! Lots of noise!
Name a fandom you love being a part of!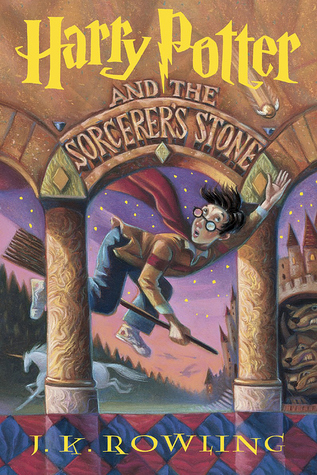 I mean, this is self explanatory. It wouldn't be a true post if I didn't include Harry Potter somewhere, so here you go!
Teamwork! Teamwork! Teamwork!
There is no way one person can win the game!
Name your Favourite Bookish Crew / A Book that has Co-Authors!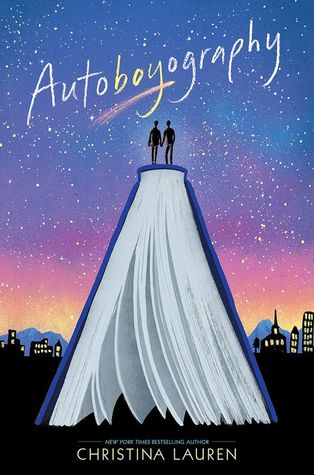 Autoboyography by Christina Lauren
I didn't know until after I read this that Christina Lauren are actually two people! What an amazing duo, I really enjoy their writing style. It had the power to evoke so much emotion from me.
Ref Blows the Whistle
You either love him or you hate him.
Name a book/character that you mixed feelings towards!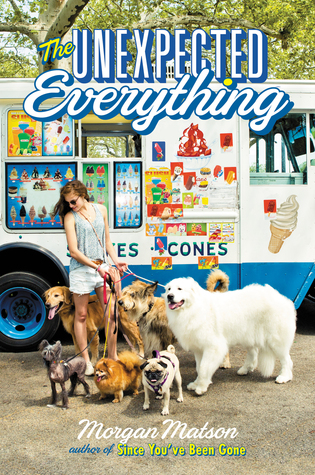 The Unexpected Everything by Morgan Matson
Morgan Matson is one of my favourite authors, but the main character in this book, Andie gave me mixed feelings. At the beginning she was really relatable, smart, and likable, but after she got a boyfriend she gained this weird attitude that I didn't like.
GGGGOOOAAAALLLL!!!!
Everyone loses their heads and starts yelling at the top of their lungs!
Name your last 5 star read!
I Liked My Life by Abby Fabiaschi
I was not expecting to like this one so much, but there is a reason it was a Goodreads Choice Nominee in 2017. You can see my review for it here.
The Gold Cup
It's what we play for.
The Most Coveted/Loved Book On Your Shelf
Ugly Love by Colleen Hoover
I get a lot of my books from the library, but one that I own which I really love is this one. I ugly cried to this book; I even let 3 of my friends borrow it in the hopes that they would like it just as much as I did.
---
& literally anyone who wants to do this!
Feel free to do the tag if you want, but if you don't that's cool too 🙂
-Catherine
---