Hello! It's been a while since I've done one of these, but as you can probably tell from the title, I'm doing a Disney Princess book tag. I saw this tag on Tavleen @ Travelling Through Words blog and decided to give it a go!
The Rules:
Mention where you saw the tag/thank whoever tagged you because that's always good fun.
Tag Book Princess Reviews and Zuky with our posts so we can check out the wonderful Princess fun throughout the blog world (Mine is this link and Zuky's is here).
Play a game of tag at the end!
Snow White
This book (like the movie) started it all
Favorite Debut Book From an Author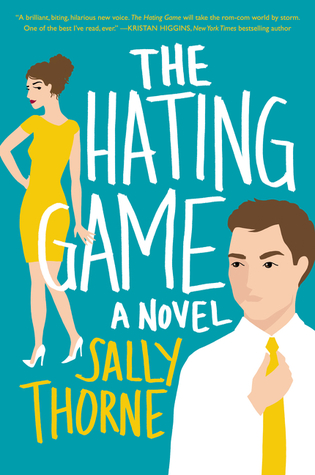 The Hating Game by Sally Thorne is a very well done contemporary romance in my opinion. I really enjoy the 'hate to love' trope, and this one is executed well. I can't wait for her next book, 99 Percent Mine, that's supposed to come out next year.
Cinderella
A diamond in the rough
Just Like Cinderella, You Either Didn't Expect Much Out of This Character in the Beginning But Turned Out to Be a Total Jem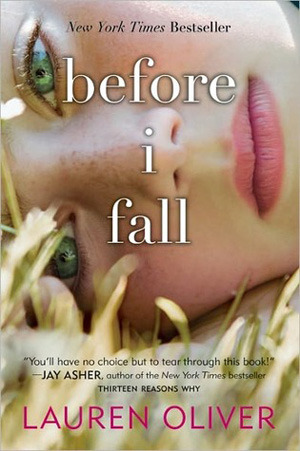 Samantha Kingston from Before I fall by Lauren Oliver. I expected her to be a really mean girl throughout the book because that's how she was portrayed at the beginning, but by the end you get to see another side of her.
 Aurora
Sleeping Beauty
A Book That Makes You Sleepy or Just Could Not Hold Your Attention
The Couple Next Door by Shari Lapena is one that I really wanted to love but I just couldn't get into it. I probably read about 60-70% before I decided to put it down, which I rarely do. I just couldn't connect with the parents, and that was a major thing in the book in order to stay interested in them finding their daughter.
Ariel
Under the sea
A Book With a Water/Ocean Setting
I haven't read too many books with water/ ocean settings which definitely needs to change as Ariel is one of my favourite princesses. However, Summer Constellations by Alisha Sevigny is set on a campground with a lake; how pretty is the cover art on it?
Belle
Beauty and the Beast
Name a Book With the Best Bookworm/Book Lover
I would say Joe from You by Caroline Kepnes is a book lover- after all, he does work at a book store. But he's also a psychotic stalker and killer, so he's definitely not the best!
Jasmine
The Thief and the Princess
Name a Book with an Unlikely Love Story (Either in Terms of Romance or a Book You Didn't Expect to Love So Much)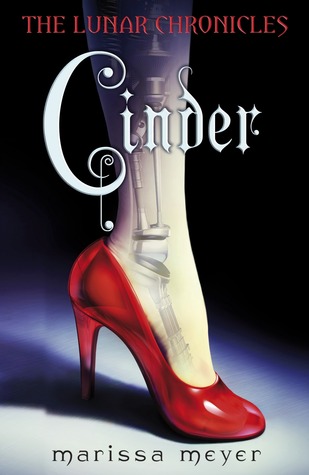 I really did not expect to love Cinder by Marissa Meyer so much! It was floating around my Goodreads timeline for the longest time, so I decided on a whim to pick it up and it was great!
Pocahontas
The real life Princess
Name a Book that is Based on a Real Life Person You Want to Read/Have Read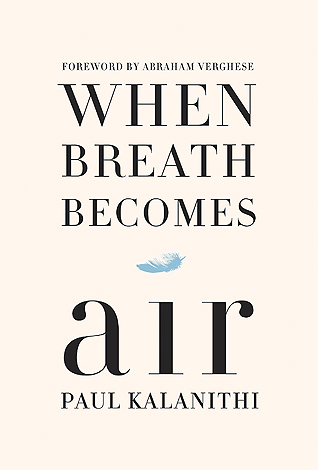 Let's just call this one 'the real life Prince' because I think this book deserves a mention. Rarely do I pick up non-fiction, but When Breath Becomes Air by Paul Kalanithi is something I have wanted to read for a long time. It is an autobiography based on Kalanithi's diagnosis of stage IV lung cancer at the age of 36; he died while working on this book. I'm planning on getting to it soon and I already know I am going to need lots of tissues nearby when I do.
Mulan
The Princess that saved her country
Name the Fiercest Heroine You Know
Felicity Montague from A Gentleman's Guide to Vice and Virtue by Mackenzi Lee is one of my favourite heroines. She is getting a book from her perspective, A Lady's Guide to Petticoats and Piracy, coming out later this year too which I am excited about!
Tiana
The Princess with the coolest and most diverse crew
Name a diverse book whether it is a diverse set of characters (like Tiana's group of Naveen, Louis, Ray, and more) or just diverse in general
The Upside of Unrequited by Becky Albertalli has many diverse characters and it is a book I ended up really enjoying.
Rapunzel
Let your longggg hair down
Name the Longest Book You've Ever Read
According to Goodreads, Harry Potter and the Order of the Phoenix by J.K. Rowling is the longest book I have ever read. I have some longer ones on my TBR that I have been putting off, so maybe this will change soon.
Merida
I determine my own fate
A Book Where There is No Love Story/Interest or Isn't Needed
We Have Always Lived in the Castle by Shirley Jackson, to my recollection, has no love story whatsoever. This question made me realize that I read a lot of books with a love element though so I would really like to branch out and read other types of plot lines.
Anna/ Elsa
Frozen Hearts
A Book in a Winter/Cold Setting
Blue by Danielle Steel takes place mostly in winter. They even had the cover done to reflect it.
Moana
How far I'll go
A Character That Goes on a Journey
Siddhartha by Hermann Hesse is all about a man going on a journey to find inner peace. I love this so much, I could talk about it for days. What strikes me as concerning though is how I haven't read a book about a woman going on a journey, which needs to change. I am in need of good recommendations!
I Tag:
Emma & Traci @ The Caffeinated Chapter
Paige & Meg @ YA Books Daily
Sanjula & Reet @ The Blue Moon Archives
-Catherine 🙂
---