June 12
1892: Djuna Barnes is Born
Best known for her book Nightwood (1937), she was an influential American author in the Modernist movement.
Nightwood is about a woman who leaves her husband for one woman, and then another, and destroys everyone she loves in the process.
"Everything we can't bear in this world, some day we find in one person, and love it all at once."
― Djuna Barnes, Nightwood
1942: Anne Frank is Gifted a Diary For Her 13th Birthday
The first entry of her diary is only two days later, and less than a month after that on July 6, 1942, her family went into hiding from the Nazi's.
On September 2, 1944, Anne Frank was sent to Auschwitz. Later, she was sent to another concentration camp called Belsen in Northern Germany.
On March 12, 1945 at age 15, she died of a disease called typhus while in the concentration camp.
On June 25, 1947, the first version of her diary was published in The Netherlands.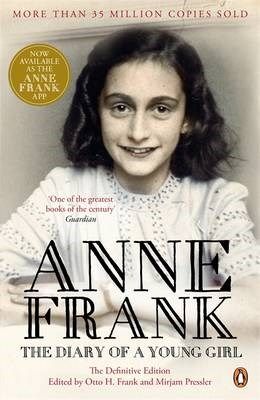 1968: Marty McFly is Born
Is he a book character per se? No. However, there is a book out based on the movie Back to the Future, so to me this counts!
Thank you for reading and I hope everyone has a great day!
Catherine
---