Yay, I made it to Day 3 of the challenge! Again, thank you very much Shaz Reads and Of All The Books In All The Libraries for the nomination.
The Rules
1. Thank the person who nominated you
2. Post a quote for 3 consecutive days (1 quote for each day)
3. Nominate three new bloggers each day
"The more that you read, the more things you will know. The more that you learn, the more places you'll go." – Dr. Seuss
Reading has enabled me to live so many different lives at once, and for that I will be forever thankful. To think that there was a time when I didn't read sounds absurd now, and it has honestly changed my life for the better, including this blog! I've met some amazing people through reading and I would't change any of it for the world.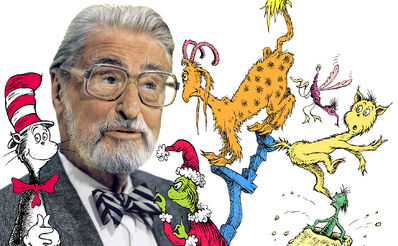 For my last nominations, I choose: Tiffany @ Read By Tiffany, Cassandra @ The Bibliophagist Site & Lacey @ Lacey Paris Books 🙂
---